Rosa Eden Rubin's Mitzvah Project
My Bat Mitzvah project involves helping the Ethiopian Jewish community in Gondar that is still waiting to be brought to Israel. This deeply religious and culturally vibrant community has been living for years in crowded mud huts.
Unfortunately due to Covid 19, this community's situation is now even worse. There are food shortages and food prices are rising. Those who had work are under lockdown and cannot leave their homes. Additionally, many Ethiopian Israelis are now struggling to make ends meet so they are no longer able help their remaining family in Ethiopia.
I care so much about this special community because I was born in Ethiopia. Inspired by my own journey, my brother and sister, Yael and Akiva, chose to do their B'nai Mitzvah project in 2015 with the North American Conference on Ethiopian Jewry. In addition, my father is an Infectious Disease physician fighting Covid-19 in LA. We as a family understand how this virus is impacting peoples' lives all over the world, as my beloved Bubbie used to quote, "There but for the grace of God, go I."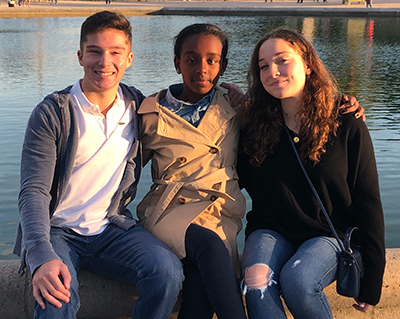 Rosa Eden Rubin's Progress
Goal: $18000

Raised: $21349.18
Updated: 11/17/2021
In lieu of a gift, please consider donating to NACOEJ in honor of my Bat Mitzvah. Please help feed this community of Ethiopians who have been dreaming for years of making aliyah and joining the rest of their families in Israel.
Love,
Rosa