Support Talia's and Levi's Mitzvah Project
Our names are Talia Bornstein and Levi Schulman.  We have been friends since birth and are celebrating our b'nai mitzvahs together in Jerusalem on June 25, 2012. For our Mitzvah Project, we are raising awareness about Ethiopian Jewry in Israel through our support of two programs affiliated with NACOEJ.
The first program is called Limudiah which offers after school educational tutoring for Ethiopian-Israeli students in grades one through four.  The statistics for Ethiopian-Israeli  children are mind-boggling – more than 72% live below the poverty line and only 40% perform at grade level. The Limudiah program has helped hundreds of children excel in school and get the individualized attention they need to succeed. 

The second part of our Mitzvah Project is to raise money to support an up and coming Ethiopian-Israeli track star in eighth grade named Tigist Bitau. We both love sports and wanted to help an athlete who is our age and needs help paying for coaching and equipment. Tigist was born in Ethiopia and immigrated to Israel with her family in 2003.  She placed first in her age group in the recent national track championships.  With your support, Tigist can realize her dream of being a world class track athlete!
Talia's & Levi's Wish List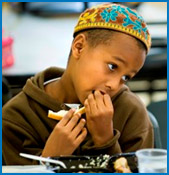 $18 Lunch for 1 Limudiah class of 8 children for a day
$36 Books for 2 children for a year in Lumudiah
$72 Limudiah and lunch for 1 child for 2 weeks
$180 Field trips and special activities for 1 class
$350 sponsors my high school student for 1 year
$700 sponsors my high school student for 2 years
$1,050 sponsors my high school student for 3 years
$1,400 1 child for 1 year in Limudiah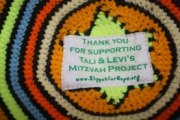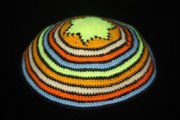 To raise money for these programs, we designed and purchased special handmade Kippot and bracelets from Kippot for Hope. The Kippot and bracelets were individually crafted by Jewish community members in Uganda.  We are selling our special Kippot and bracelets for $15.00 each.  If you donate through the NACOEJ website to support our Mitzvah Project, we will send you a Kippot and/or bracelet. (If you prefer to send a check directly, please e-mail us at taliandlevi@gmail.com and we will provide our personal address). All of the proceeds will benefit the Limudiah program and Tigist.
Thank you in advance for supporting our Mitzvah Project!
Talia and Levi
Support Talia's and Levi's Progress
Goal : $ 1500 

Raised : $ 1483

Updated : 10/18/2021